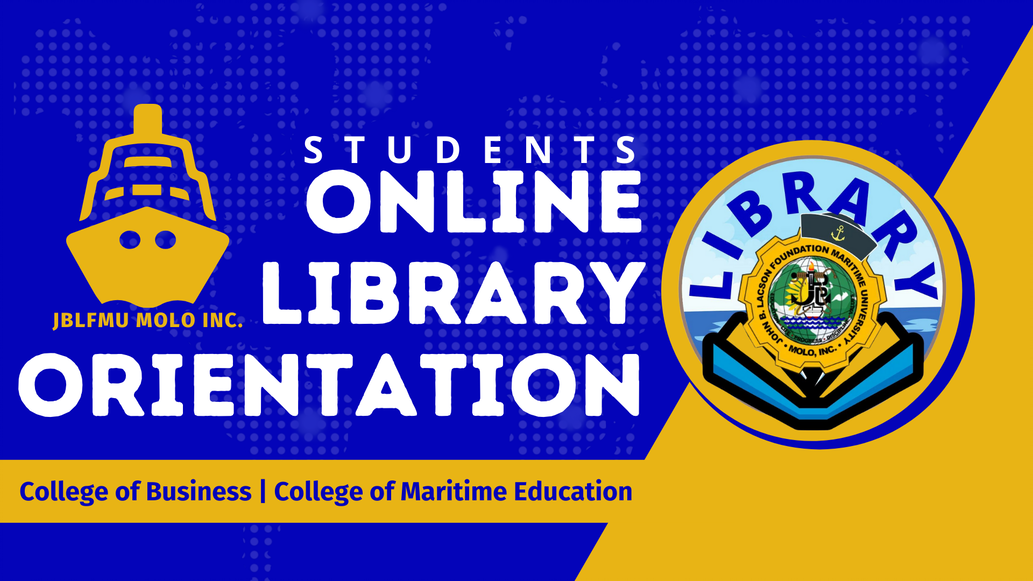 September 13, 2021 - The University Main Library conducted its Online Library Orientation for the College of Maritime Engineering and College of Business last August 26-27, 2021 and September 8-9, 2021. The orientation was hosted alternatively by Ms. Charmane Robledo, Circulation Librarian, and Mr. William L. Miaque, Serials Librarian.
read more ...

August 30, 2021— The High School Library conducted its 1st virtual library orientation for the Junior High and Senior High School Students last August.
read more ...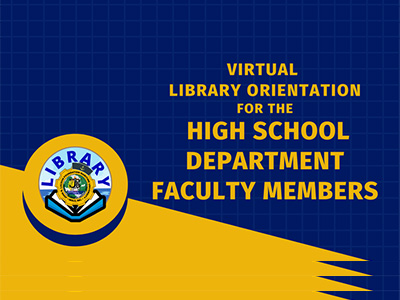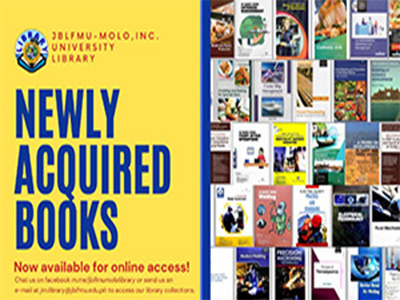 NEWLY ACQUIRED BOOKS


3G E-learning. (2020). 3G Handy Guide : HVAC Technician. USA: 3G E-learning LLC

Conroy, Summer. (2020). Modern Welding. New York: NY Research Press

Fitzpatrick, Michael et al. (2019). Machining and CNC Technology. 4th Ed.Ney York: MC Graw Hill Education

Gleeson, Edgar. (2019). Shielded Metal Arc Welding. New York: Larsen & Keller Education
read more...